Get 'Sell Your House Guaranteed Offer' which means we will sell your house at a full market price either way!
In other words, if you want to sell your house before we sell it, we will, and if you prefer, you can have us find a buyer and we will buy your house for you. Selling your house quickly and easily with a guaranteed offer. I get my house sold when it needs to sell…without the hassle!
Selling your house is not easy and can be a difficult process and stressful time.
What Makes Our Guaranteed Offer Program Different?
We will be honest with you by telling you how many sellers don't make it. I can see through the mess of all the clutter and all the personal memorabilia. There are homes that I cannot sell in the least possible amount of time. It really depends on what I feel comfortable going through.
Our experience and my knowledge of the real estate market can help you find your dream home and make an offer on it. It is like a game to me, trying to find the homes that need some TLC, and then selling them on a fast track. In fact, you could say that this is my passion. I have always kept myself busy from a young age by doing a wide variety of things.
We will get your house sold fast for top dollar.

We can get buyers interested in homes that are not on the market and get them to accept an offer on them.

We will help you plan the selling of your house.

We will help you with the home staging.

We will help you get your house ready for sale.

We will handle all the paperwork.

We will prepare all of the necessary paperwork including home inspections and get sellers the best deals.
Sell Your Home in Savannah, MO: Don't miss this opportunity to sell your home quickly with a top cash offer:
Stroud and Associates will get you results!
Savannah, MO Seller's Agent
Our Guaranteed Sale Program can provide you with peace of mind. It shows our team's commitment that your house will be sold at a price you are happy with or we will purchase it. Contact one of the amazing Savannah, MO area seller's agents to learn more about our guaranteed sale program.*
Ed Stroud is serious about your business. By using our guaranteed sales program, available in Savannah, MO and the surrounding areas, you can get the benefit of a sales strategy that will sell your home at the right price and in the right time frame. Ed is not looking to buy your home like the average investor. He wants to provide you with the trust that only the Stroud and Associates team has. The guaranteed sale program is straightforward: the Stroud and Associates team will sell the home at its full market price to buyers. The higher price is yours if it sells. Ed will offer to buy if it does not sell within the specified time. This is a win-win situation for both you and Ed. We want your home to sell for the highest possible price, but we will also offer to buy it if we do not offer you the best offer. When you come to our team and ask, "can you sell my home in Savannah?" we will tell you yes!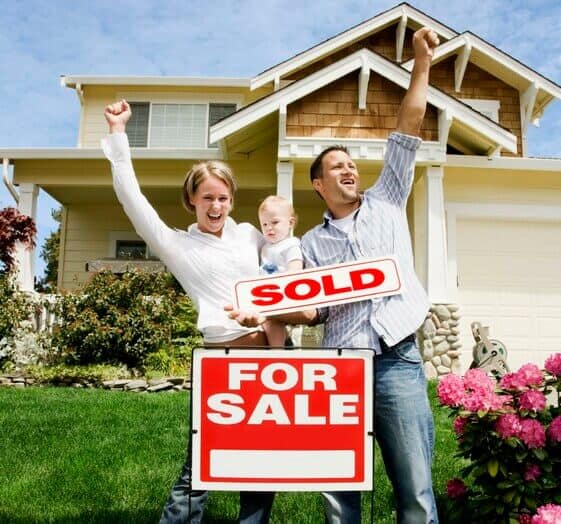 Why hire us to sell your home?
1. Stroud and Associates Guaranteed Sale Program: Ed Stroud and his team of sellers agents will find a buyer guaranteed or purchase your house.*
2. Stroud and Associates endorsements from celebrities: Our team has been a big hit with many top names like Dave Ramsey and Shark Tank's Barbara Corcoran as well Q Country's Brad King.
3. A team of Savannah-based sellers agents will be there to assist you at every stage of your project, ensuring that you are in constant contact and achieving the best results.
4. Stroud and Associates has a talented team that represents buyers in this area. They specialize in finding the right house and negotiating the best price.
5. Ed Stroud is a trusted name with hundreds of satisfied customers You can see some of our testimonials on Realtor.com.
6. We can assist you in selling your house! Contact us now to learn more. Our response time is quick, and not waiting for days. You can call us at (812) 322-4111, or contact us online!
*Stroud & Associates reserves the right to not provide the Guaranteed Sales Program offered in Savannah, MO and nearby communities, based off initial contact and/or inspection of home.