FINDING THE BEST HOUSES FOR SALE ST JOSEPH, MO: A GUIDE
Whether you're looking for an investment property, a fixer-upper, or a new home, Stroud and Associates can help you find the best homes for sale st Joseph , MO.
We deal with a large volume of properties in St Joseph, making our platform a great option for anyone looking to break into the market. We have decades of local market experience that we can leverage to your advantage, and our personalized search services can let you easily analyze various MLS listings in the area for the property that fits your needs.
In this short guide, we'll show you how you can use our resources to find the best homes for sale st Joseph , MO. If your searches have been falling flat, failing to turn up any properties that meet your budget and your criteria, then maybe it's time to give us a shot. We also offer resources for anyone questioning "how to sell my house myself?".
To start, let's look at how you can use our resources to help your home search.
How to Find the Perfect Home in St Joseph
Our property search tool uses data that's updated daily from the multiple listing service (MLS). The MLS is a database that's typically only accessible to realtors, appraisers, and other certified real estate professionals. It sources data from realtors and uploads it immediately, but we'll give you all of the relevant data to our listings for free, right on our website.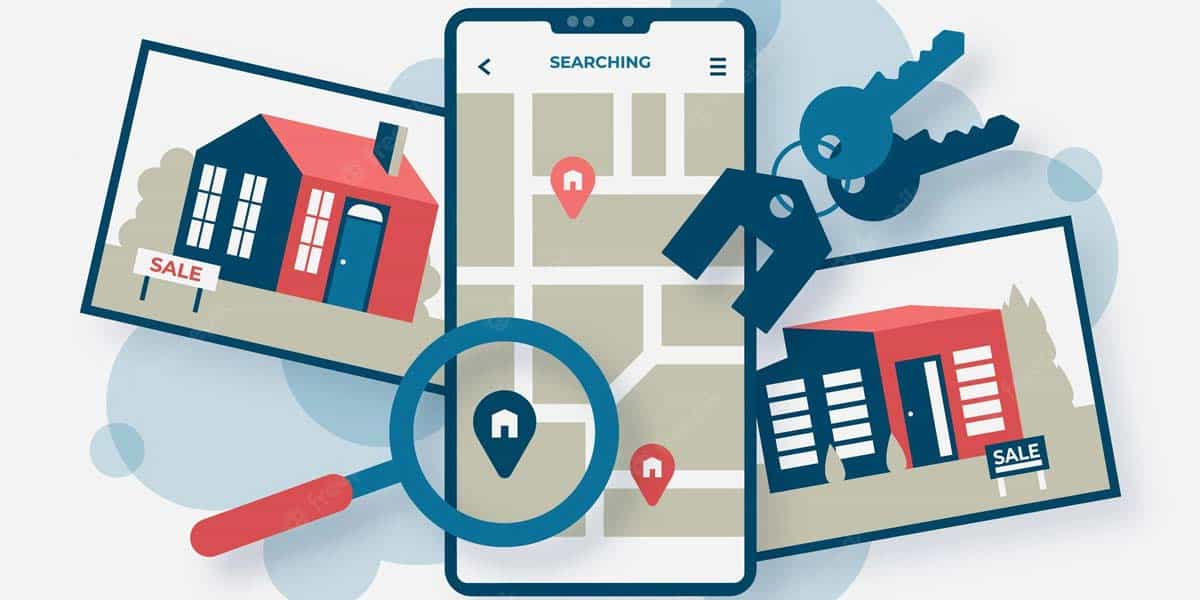 How to Use the Property Search Tool
You can use it to narrow down your search by property type (commercial, residential, multi-family, and vacant land), sub-type (condominium, co-op, single family, etc), and then set minimums and maximums for sliding-scale factors such as total site size, price range, square footage of living area, and more.
If you're interested in just browsing through all of the listings to see what we have available, all you have to do is type "St Joseph" into the text box that's located underneath the heading titled "Search by Location Type."
Why Invest in St Joseph, Missouri Real Estate Contract?
What does the typical buyer need to know about the real estate market in St Joseph to make an informed decision? We developed community guides to answer just that question.
St Joseph is located in Buchanan County, with some small parts of the city extending into Andrew County. Our community guides compile key information about our listings in that area.
For example, as of the time of this writing, the median listing price of an available property in Buchanan County is only $92,450, far below the US median of $400k. This makes it an incredibly affordable market for investors looking to expand their portfolios into real estate investing.
St Joseph Real Estate In Missouri: Perfect for Recessionary and Inflationary Periods
During the 2008 financial crisis, many lower-value houses were insulated from the steepest drops in value, which indicates that real estate in this area may have some degree of recessionary resilience. Land, being a scarce and finite resource, will always have value.
Furthermore, owning tangible assets is a great defense against inflation.
These factors make real estate in the greater Missouri-Kansas area a fantastic option for investors — but there are additional considerations, as well.
Stable Population Levels and Stable Employment: The Keys to a Steady Real Estate Market
St Joseph's population has remained steady over the past ten years, at around 75,000-77,000 people. A stable population in St Joseph is combined with an unemployment rate of only 2.5-3.2% and key employers in healthcare (Mosaic Life Care), food processing (Triumph Foods), education (St Joseph School District), and government (139th Airlift Wing, National Guard).
Why Stroud and Associates?
The Best Savannah MO Real Estate Agent
If you're looking for a real estate agent and your searches haven't turned up much, Stroud and Associates has you covered. We're the preferred choice of investors like Barbara Corcoran, Dave Ramsey, and more. If they can trust us to find great properties with no headaches or wasted time, so can you.
Nothing beats localized real estate knowledge, and Edward and Ashley Stroud have decades of experience to help find the right property for your needs.
How To Sell A House By Owner In Missouri?
For our sellers, we offer an ultimatum: if we can't sell your house on your timeline, we'll buy it from you ourselves. This gives us a constant supply of new homes to fix up, market, and sell to interested parties, and it gives you the opportunity to explore different options without remaining tied down to one area forever.

We'll upload your property to the MLS, take professional photographs, write captivating descriptions designed for maximum on-site SEO, and get as many eyeballs on your property as possible. If there still aren't any buyers, you don't have to worry about holding on to the house forever. Just check out our Guaranteed Selling Program. We'll arrange to buy your place, because we're that certain that we can eventually make a great deal out of it.
Conclusion: Finding the Best Homes for Sale in St Joseph, Missouri
Stroud and Associates offers a property search tool that you use to find best homes for sale St Joseph at can also leverage to narrow down exactly what type of home you're looking for.
Sort by budget, square footage, property type, and more.
Whether you're an investor or a first-time homebuyer, we can help find the right place for you.
The Best Resources for Buyers and Sellers in Missouri
If you're interested, you can even create a Property Tracker account. Just give us some details about what you're looking for, and we'll send relevant deals as soon as they're listed on the MLS. If you choose to work with us, we'll give you every advantage that's typically limited only to real estate professionals. This way, you can close as quickly as the deal comes out on the market, before it's flooded with offers.
If you're interested in selling, we have many resources available for that, as well. Our Guaranteed Selling Program means that you don't have to worry about marketing 100% perfectly, because you're going to receive a deal no matter what.