As a real estate investor, Barbara Corcoran looks for sharp agents who really know their market
Experienced St. Joseph real estate agents are able to find the right investment property without hassle and can sell it for the maximum amount of money. Edward and Ashley Stroud provide real estate services in St. Joseph for Barbara. Their innovative marketing draws hundreds of buyers every single month. They can also guarantee that you will sell your home within the time frame that you set or they will purchase it.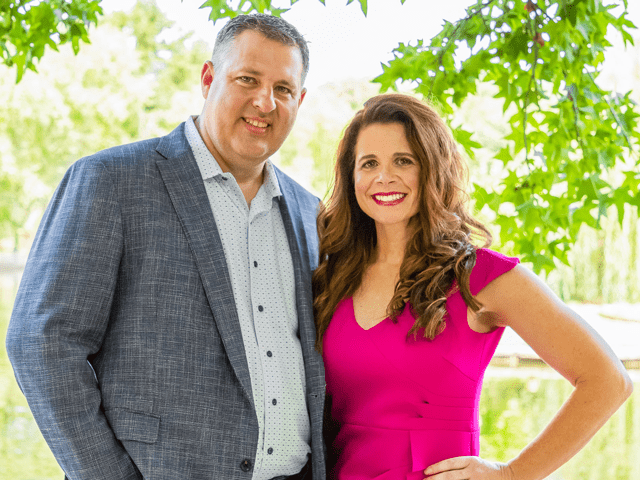 Buying a home with Stroud and Associates is easier and smarter!
Stroud and Associates should be your first choice when selling or buying real estate in St. Joseph. Our combined skills, knowledge, and resources have led to hundreds of successes and we cannot wait to get started with you! To find homes for sale in St. Joseph, MO, you can use our property search. These listings are refreshed daily from the MLS.
To help you find St. Joseph realty listings, you can use our community guide. Our community searches will keep your informed of the most current properties in the areas that meet your real estate needs.
To make things easier, register for an account to receive emails whenever new houses for sale in St. Joseph hit the market. Save your favorite properties so you can quickly access them whenever you need. It's free, fast, automatic, and completely FREE. A Property Tracker account will let you be the first to learn about any new St. Joseph homes for sale.
Sell Your Home in St. Joseph with One of Our Exclusive Programs
Stroud and Associates Missouri Realtors are experts at selling homes in St. Joseph. Our extensive knowledge and expertise is put to use in a unique strategy to help sell your home quickly, maximize its appeal and increase sales. You can now have our expertise combined with your peace of mind through our Guaranteed Selling Program. Get the home you desire in the timeframe you prefer or we can buy your house! With our Instant Offer program, you can accelerate your selling experience.
Five Tips for Refining Your St. Joseph County Property Search
Finding the right property in St. Joseph County may seem overwhelming at first, but with a few tips and some basic knowledge of how to narrow down your search, you should find the right properties in no time.
Limit Yourself to a Few Neighborhoods
When you start looking at the St. Joseph County property records, you will see records from everywhere in the county. But that doesn't mean that everything that shows up fits your needs, especially if you prefer to be in a specific neighborhood. Start by looking at maps and data to see which parts of the county you would prefer to live in. Ask your realtor about various cities. Then, use that knowledge to narrow your property searches to a few neighborhoods.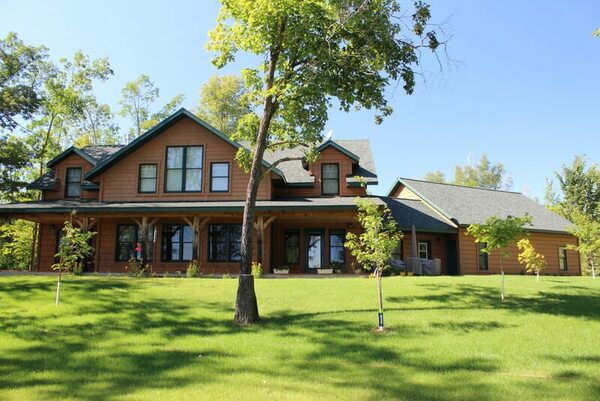 Know What You Want in a Home
As you look at the property records in St. Joseph County, keep your preferences in mind. How many bedrooms and bathrooms do you want? How much land do you need? Which school district do you want to be in? Then, limit your records search so that it only shows properties in St. Joseph County that fit your requirements. This way, you don't waste time on properties that aren't a good fit.
Work with a Professional Familiar with St. Joseph County Property Records
The absolute best way to refine your property records search is to work with a professional. Real estate professionals, such as Stroud & Associates, are familiar with everything to do with St. Joseph County property records. This includes how to search them as well as what to do with the property information. They will refine your search for you, saving you the hassle.
Look at Potential, Not Just the Current State
As mentioned, you can renovate the home once you become one of the property owners. So, think about whether you can adjust the homes in your searches to fit your needs in addition to whether they already fit them. Just remember to allocate part of your budget for any of those changes.
Compare Properties As You Go
As you browse property records in St. Joseph County, keep your favorite properties in the back of your mind or bookmarked. Then, compare new search results to those. This can help you eliminate some homes as you go, especially those that may not be a great fit. Just remember not to completely dismiss a specific property for a small reason. If it doesn't fit any of your needs, go ahead and leave it off your list. But if it ticks off most of your boxes without being quite perfect, put it on a backup list. Remember that you can change the house.
Contact Our Team to Refine Your Search and Find Your Next Home
Remember that you don't have to look for a St. Joseph County home alone. Our experienced team is here to help you every step of the way. Reach out and take advantage of our expertise to find your next home. Between our knowledge of records search to our familiarity with the neighborhoods and experience, we will help you find your new home quickly.