Sell My Home Fast,
Ed Stroud!
Whether you want to sell your house or buy a new one, Stroud & Associates is happy to help you. We have already helped more than 2,000 families sell or buy their homes. We can't wait to help you as well.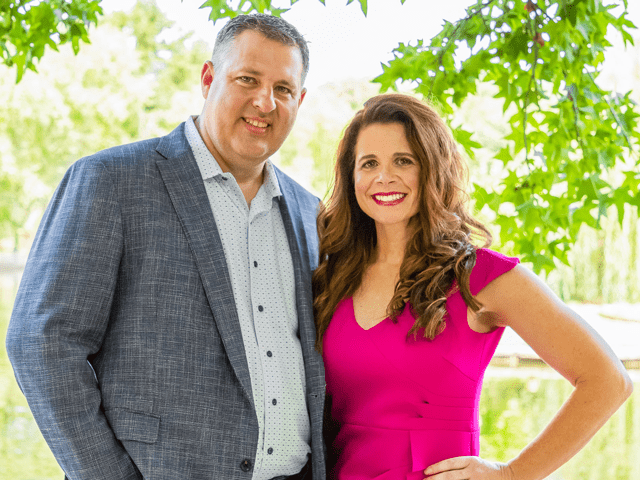 Who's the Best Real Estate Agent to Sell My Home?
The Hint: Stroud & Associates
Any of our real estate agents at Stroud & Associates will be the perfect fit when it comes time to sell your house. Every agent on our real estate team is dedicated to hard work, accountability, and servant leadership.
We do more than just sell your house. We also ensure that the entire process goes smoothly and is to your satisfaction.
We pride ourselves on selling your home in a way that fits your needs. Sellers can choose from a traditional real estate listing or an instant offer. This gives you the ultimate way to make your house sell faster without sacrificing your happiness.
Traditional Listings
If you choose to let our real estate team handle your property with our traditional sales process , then you will benefit from our years of experience. From pricing to marketing to showing your home, every single step that we take utilizes our professional knowledge and skills.
Pricing your home is both an art and a science. Achieving the optimal price is the result of both objective research into comparable properties and a gut feeling about your property and the current market.
The right price should:
Attract buyers
Allow you to earn the most money possible
Help you sell as quickly as possible
The simple fact is, price is the number one factor that most homebuyers use to determine which homes they want to view. It is also important to remember that, although the price is set by you, the value of the home is determined by the buyer. Try to avoid allowing your enthusiasm impact your better judgment—overpricing is a common mistake that can cost you in the end.
The Importance of Proper Pricing
Faster sale and less inconvenience
Exposure to more buyers
Increases Realtors® response
Generates more advertising/sign calls
Attracts higher offers
Means more money for the seller
What really matters is how your home stacks up against the other properties currently offered for sale and recently sold in your neighborhood. Buyers will be comparing.
Common Reasons for Overpricing
Over-improvement
Purchasing in higher-priced area
Original purchase price too high
Lack of factual data
Bargaining room
Move isn't necessary
Assessed value
Emotional attachment
Opinion of family and neighbors
Dangers of Overpricing
Most of the activity on your home will occur in the first few weeks. Pricing a home properly and then creating immediate urgency in the minds of agents and buyers is critical.
Buyers who have seen most available homes in their price range are waiting for the "right house" to come on the market. That's why if a house is priced right, it will sell quickly.
Don't start with a high price and the assumption that you can reduce it later. By the time you decide to lower the price, it may be too late, as interest will have already waned.
A major cause for concern is appraisal problems, overpricing can lead to loan rejections and lost time.
Even if your home is nicer than other homes in the same area, your house won't be picked for viewing if you set the price too high.
Buyers and agents become aware of the long exposure period and often are hesitant to make an offer because they fear something is wrong with the property.
Fewer potentially qualified buyers will respond.
You might help sell similar homes that are priced lower than yours.
You could lose money as a result of making extra mortgage payments while incurring taxes, insurance, and unplanned maintenance costs.
The Role of a Real Estate Agent in Pricing
Provide you with a comparative market analysis (CMA)—a comparison of the prices of recently sold homes that are similar in terms of location, style, and amenities. A CMA is performed by comparing previously sold homes in the area, and currently active homes to know your competition.
There is no "exact price" for real estate.
We don't tell you what we think your home is "worth".
The market determines value—together we determine the price.
You determine the price based on the factors you can control:

Marketing time
Financing alternatives provided
Condition
Exposure method

Keep in touch with market trends and keep up to date with market activity of comparable homes.
Estimate your net proceeds.
Help to determine offering incentives.
An agent has NO control over the market, only the marketing plan. Never select an agent based on price.
Contact Us Now!
MULTIPLE LISTING SERVICE
Your home is immediately listed on the Multiple Listing Service which updates a daily catalog of homes for sale through its member brokers and an online computer network, available to its members, with photos and descriptions of all listed properties. We personally submit a photo and the descriptive elements of your home to ensure that you have the best possible representation on the MLS.
ON THE INTERNET
All of our property listings are online under Featured Listings on our website as well as on all local websites that subscribe to the Multiple Listing Service. Research from the National Association of Realtors indicates that more than 80% of home buyers now begin the buying process online. Our website includes the most advanced tools available, including Active Maps and automatic email notifications—to give buyers the most reason to keep coming back.
FOR SALE SIGNS AND BROCHURE BOXES
Immediately our distinctive "For Sale" sign is placed on your property along with a brochure box containing photo/property information flyers.
PHOTO FLYER
As quickly as possible after receiving your signed listing contract, we prepare and print a professional color flyer. We make a point of having flyers for all of our listings available at each of our open houses.
Contact Us Now!
First Impressions are Lasting Impressions.
The exterior of your home often determines how buyers will view the interior, so:
Make sure your front entrance is clean and inviting.
Paint or replace your front door if it's faded or worn.
Add some paint to shutters, trim and any other outside features showing signs of wear.
Add vibrant plants and put down some fresh mulch.
Accentuate the Positive.
"How we live in a home and how we sell a home are often two different things." Try to see your home with a fresh perspective and arrange each room to bring out its best attributes, including:
Keep windows and floors clean.
Replace faded wallpaper and glue any areas that have come away from the wall.
Repair worn woodwork.
Repaint scarred or dirty walls in a neutral color.
Steam clean carpeting or replace it, if necessary.
Repair loose knobs, sticking doors & windows, warped cabinet drawers, broken light switches and other minor flaws.
Check and repair caulking in bathtubs and showers.
Try to see your home with a fresh perspective and arrange each room to bring out its best attributes, including:
Open draperies and curtains to let the light in during the showing.
Remove all unnecessary clutter from your attic, basement and closets to better display spacious rooms (consider storage or a garage sale to dispose of extraneous items).
Arrange all your rooms neatly and remove excess furniture. Keep fresh, clean towels in the bathroom. Use candles or air fresheners to make the room smell pleasant.
Put Your Home in the best possible light.
Strategically lighting your home, even during daytime showings, can create a cozy mood and highlight positive attributes of each room, so:
Avoid the use of overhead lighting that makes rooms look washed out and lifeless.
Be creative and arrange lamps to help smaller rooms seem larger, and large rooms seem more intimate.
Use lighting to highlight the "living areas" of your home, such as a pair of chairs near a fireplace, or a table in a breakfast area.
Inside:
Clear all unnecessary objects from furniture throughout the house. Keep decorative objects on the furniture restricted to groups of 1, 3, or 5 items.
Clear all unnecessary objects from the kitchen countertops. If it hasn't been used for three months—put it away!
Clear refrigerator fronts of messages, pictures, etc. (A sparse kitchen helps buyers mentally move their own things into your kitchen.)
In the bathroom, remove any unnecessary items from countertops, tubs, shower stalls and commode tops. Keep only your most needed cosmetics, brushes, perfumes, etc., in one small group on the counter. Coordinate towels to one or two colors only.
Rearrange or remove some of the furniture if necessary. As owners, many times we have too much furniture in a room. This is wonderful for our personal enjoyment, but when it comes to selling, we need to thin out as much as possible to make rooms appear larger.
Take down or rearrange certain pictures or objects on walls. Patch and paint if necessary.
Review the house inside room by room. Paint any room needing paint, clean carpets or drapes that need it, clean windows.
Leave on certain lights during the day. During "showings" turn on all lights and lamps.
Have stereo FM on during the day for all viewings.
Lockbox--#1 Importance: "If we don't have it, they won't show it."
Outside:
Trim landscaping to reveal architectural detail (bottom of windows, etc.). "If they can't see it, we can't sell it."
Go around the perimeter of the house and move all garbage cans, discarded wood scraps, extra building materials, etc., into the garage.
Check gutters and/or roof for dry rot. Make sure they are swept and cleaned.
Look at all plants and prune bushes or trees. Keep plants from blocking windows. "You can't sell a house if you can't see it." Plants are like children—they grow so fast!!
Weed and then mulch all planting areas. Keep lawn freshly cut and fertilized. Remove any dead plants or shrubs.
Clear patios or decks of all small items, such as small planters, flower pots, charcoal, barbecues, toys, etc. (Put them in the garage).
Check paint condition of the house—especially the front door and trim. "Curb appeal really works!"
In General:
Try to look at your house "through the buyer's eyes" as though you've never seen it or been there before. Any time or money spent on these items will bring you back more money in return, and hopefully a faster sale.
Nine Minute Showing Drill
Occasionally you will receive a call to schedule a showing to take place within the next few minutes. The following is a checklist for this type of panic:
Sound: Turn off the television and tune the radio (low volume) to a soft rock, middle of the road or classic rock station.
Sight: Turn on every light in the house (day or night) and open every drape and blind (day time only).
Odors: Heat some frozen pastry slowly in the oven or heat a pan on the stove and then drop in a few drops of vanilla.
Kitchen: Wipe kitchen counters and place dirty dishes in dishwasher.
Bathrooms: Wipe counters, flush and close toilets.
Living/Family Rooms: Hide magazines, newspapers, and games—remove clutter.
Bedrooms: Straighten beds. Hide clutter under bed (not in closet).
Exterior: Put away toys and clutter. Keep walk clear.
Children & Pets: They are a distraction, so send them outside.
Goodbye: Sorry, but this is the single most important thing you can do in a showing to help sell your home! Even if the showing agent insists that it is okay to stay, you must leave. Buyers must get emotionally committed to your home to buy it and they cannot become emotional about "their new home" if you, the current owners, are "hanging around."
Contact Us Now!
Improving Your Home
Which items will add value to your home and help with the resale value when the time comes to sell?
The answer is: "Only the ones that future buyers will also want and be willing to pay for."
As a general rule, choosing the functional over the merely cosmetic and choosing neutral over unusual or exotic will pay at resale. Taste and current trends can also affect the value of an update. Unusual colors have a limited appeal.
Which updates will add the most value to your home?
Update your kitchen and/or bathrooms. Whether you need a minor or major remodel, updating the kitchen or bathrooms in your home will yield a high return on investment. Stay timeless with your updates, but also pay attention to trends.
Increase usable space. Add an extra bathroom, upgrade or expand your kitchen and/or master bedroom suite. Add more closet space, or even convert an unused space to a more functional space—like a spare bedroom to a home office or the basement into the ultimate hangout space.
Lighten and brighten your rooms. Paint rooms white or with a light color paint to neurtalize your space. Add skylights, windows, or French doors.
Revamp the exterior. Updated landscaping will draw in buyers before they even walk through the door. Keep your shrubs, trees, and grass trimmed & tidy. Add a splash of color with vibrant plants or by painting the front door an eye-catching color. Consider a focal point like a flagstone walkway or a water feature.
Contact Us Now!
We'd Love to Hear From You
Please complete the form below and someone from our team will get in touch with you soon. Thank you!
How to Sell Your House in 5 Days: Our Instant Offer
Every agent on our team has a lot of tricks up their sleeves that help them sell your home quickly. But sometimes that isn't enough. What if you need to sell a house incredibly quickly? Sometimes, you may need to make a sale within just a few days.
This is where our instant offer program comes into play. This gives you the ability to sell your home within a matter of days. You don't have to make any repairs or bother with cleaning it, either. All you have to do is reach out to us, and we'll give you an instant offer within just 48 hours.
You won't have to prepare your home for showings. You won't have to leave the property multiple times for showings and deal with disruptions. You won't have to deep-clean the property before each showing or worry about staging. Just tell us about your home and meet with one of our specialists. Within 48 hours, you will have an instant offer. It is up to you whether you want to accept it.
This service is particularly popular for those who have a sudden change of circumstances. Maybe your job is suddenly relocating you, or perhaps you have a family emergency that is likely to last for a while, so you need to be closer to your loved ones. It is also great if you have found your new dream home but need to free up funds by selling your current one quickly.
You can also use our instant offer program if you have been trying to sell your home for a while without success. Maybe you have gotten frustrated with the process, or perhaps you aren't necessarily in a rush. Maybe you just don't like the hassle of preparing your property and wondering when it will get sold. Maybe you just want to sell it and move on with your life. Either way, we can help.
Meet With One Of Our
Listing Specialists
Receive an Instant Offer
Within 48 Hours
How Long to Sell A House? Can We Do It Quickly?
A Guaranteed Sale Sets a Timeline
With our guaranteed sale program, we let sellers like you set the timeline. Of course, the agent working with you will also provide input to help you set a realistic goal. We determine the full market value of your home so we know how much money to list it for. Our pricing and advertising strategies mean that homes listed for purchase by our agents get attention quickly. In the rare case that you can't get a deal for the amount of money you hoped within your deadline, our guaranteed sale program will be there to help: We will make you a competitive offer ourselves.
We are so confident in the ability of each agent on our team to sell your home that we have instituted this guaranteed sale program. This takes the pressure off sellers like you. It also ensures you have a great experience with our team.
Our Experience Leads to Quick Sales
Every agent on our team has vast experience, as does our team as a whole. This means that we know how to price and market your home so that it sells quickly. Our agent will craft a careful description that highlights the best parts of your house. We will take professional photos to highlight those aspects and the spaciousness of your home.
With our multiple listing service, your home is sure to catch the attention of homebuyers and agents alike. Importantly, those quick sales never sacrifice your profit. Our experience lets us balance the fine line of maximizing your profit from your home sale while still selling your house fast.
Guaranteed Sale for the Highest Possible Price With Our Unique Selling Strategy
As mentioned, we use our professional experience in our pricing strategies. The result is the ability to get the best price for you, the homeowner. This puts more money in your pocket, whether it will go toward your new home or a rainy day fund. Our strategy includes a comparative market analysis. This lets us see how much homes near yours have sold for recently. From there, we can compare the features of those properties to yours.
If you have any questions about how we price your house, our agent is happy to explain the process in more detail. We want you to be comfortable with every aspect of the process.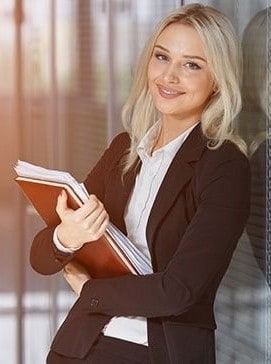 Our Guaranteed Sale Delivers Peace of Mind
We will then work with you to determine the ideal price for your house. If your ultimate goal is to sell quickly, we may suggest a slightly lower asking price. That being said, we know how to maximize your profits even if you want a quick sale.
Our guaranteed sale program is a unique offering from Stroud & Associates. We market your home by listing it at its full market value. In the rare case that it doesn't sell within the time you set, we give you a guaranteed offer to buy it.
Simply put, we use our experience to sell your home and get you the best possible price. If you don't get the offer you are looking for, we will take it off your hands for a competitive price. You can think of it as a guarantee that your home will sell fast.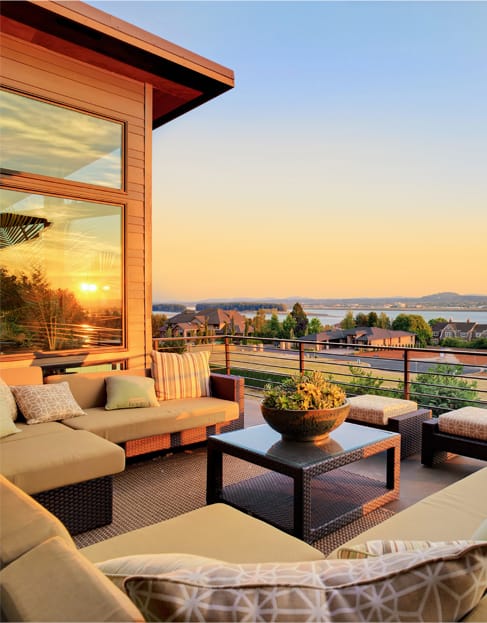 Working with Top Real Estate Agents in Saint Joseph, Overland Park, Olathe, Kansas City and the Surrounding Communities
At Stroud & Associates, our goal is to make the home buying and selling process a positive experience for our clients. As leading real estate agents and realtors in the
Savannah, MO
area, we understand the market and offer our clients traditional home sale options. For those listing their home for sale in Savannah, we also offer a guaranteed sale service which helps homeowners quickly sell their property without compromising the value of the of their home. We know the ins and outs of real estate in Saint Joseph and the entire area. As a top real estate agent, we have helped over 2000 families buying and selling their homes in
Saint Joseph
,
Bonner Springs
,
Overland Park
,
Olathe
,
Kansas City
,
N.W Arkansas
,
Helena
,
Ottawa
,
Topeka
,
Atchison
, and surrounding communities. Working with a top realtor for a home purchase or sale in the area is a benefit for home sellers and buyers. We make the process for both experienced and
first-time home buyers
easy. We offer a complete listing of houses for sale in Overland Park and areas throughout the region. To make it easy to find your ideal home, use our Community Guide to search for homes for sale throughout Northwest Arkansas communities. Whether you want to put your home on the market or take advantage of an instant cash offer within 48 hours, Stroud & Associates is here to help.
Contact our team
of real estate agents and realtors in Savannah, MO today!
Searching for Houses for Sale Savannah, MO
Our real estate services at Stroud & Associates go beyond selling your home. We will also gladly help you find your dream home in Savannah or the surrounding area. You will find a detailed Community Guide to help you figure out which neighborhood is the right fit for you. Or just ask an agent for advice. Our experience buying and selling homes in the area means that we are familiar with the community. Every agent on our team can highlight the location of local schools, parks, shops, restaurants, and other amenities.
We Will Find a Home That Fits Your Preferences
Throughout the entire process, we prioritize your needs. Let us know your goals for your new home, from amenities to size to location to budget. We will show you properties that are sure to interest you.
Your agent will always keep your best interests in mind. We only show you homes that fit your requirements or are close enough to be worthy of consideration. We will not waste your time with options that are more money than you want to spend or don't have the amenities that you want. We will help you with every single step of the process, including negotiating the right price.
The Stroud & Associates team is here to help you buy a home in the wonderful Saint Joseph, Missouri area.
The Stroud & Associates team knows the Kansas City, Missouri and Kansas City, Kansas areas very well. Let us help you find your dream home today!
The Stroud & Associates team would love to help you find your next home in the Northwest Arkansas area.
Stroud And Associates Comes Highly Recommended as the Best Real Estate Team in Savannah, MO
Dave Ramsey, Barbara Corcoran, and Sean Hannity all recomend the real estate experts at Stroud & Associates. The Stroud & Associates team is comprised of sharp agents who really know their market and can help you with all of your buying and selling needs.
We pride ourselves on being the top real estate agents in Savannah and the surrounding area. From Saint Joseph to Olathe to Kansas City to Overland Park and beyond, we will help you sell your home or help you find your next one, or both. Our familiarity with the market gives us a unique advantage, while our guaranteed sale service gives homeowners peace of mind, as they know they won't have to wait forever to sell their homes.
Don't Take Our Word for It - Our Customer Reviews Speak for Themselves
Whether you are a first-time homebuyer or have bought and sold many homes in your lifetime, we will give you the same high level of care and attention. Our long list of 5-star reviews shows our consistency and dedication to client satisfaction. You may even recognize some of the people we've helped. Dave Ramsey, Brad King from Q Country Radio, and Barbara Corcoran from Shark Tank have all been satisfied with our services.
Working with Stroud & Associates gives you access to a real estate team that has helped more than 2,000 families buy and sell homes in the area. Put our excellent track record to good use while remaining confident in the knowledge that you will sell your house fast and find a new one just as quickly.
Our team will be with you every step of the way, always prioritizing your satisfaction and delivering a stress-free experience.
Houses For Sale in St.Joseph, MO - Make The Right Choice With Us
If you are in the market for a new home, you may be wondering where to start your search. There are many factors to consider when looking for a new home, and it can be overwhelming. However, we are here to help you find the perfect home for you and your family. We have a wide variety of homes for sale in St.Joseph, MO, and we are sure to have something that fits your needs.
What to Consider When Searching for a New Home
There are many factors to consider when searching for a new home. You will want to consider the size of the home, the number of bedrooms and bathrooms, the location, and the price. You will also want to consider the amenities that are important to you and your family. We can help you find a home that has all of the amenities that you are looking for.
Our Search Tools
Our search tools are the best in the business. We make it easy for you to find the perfect home for you and your family. With over 40 million listings, our search tools are the most powerful in the industry. Use our home search tools today and find the home of your dreams.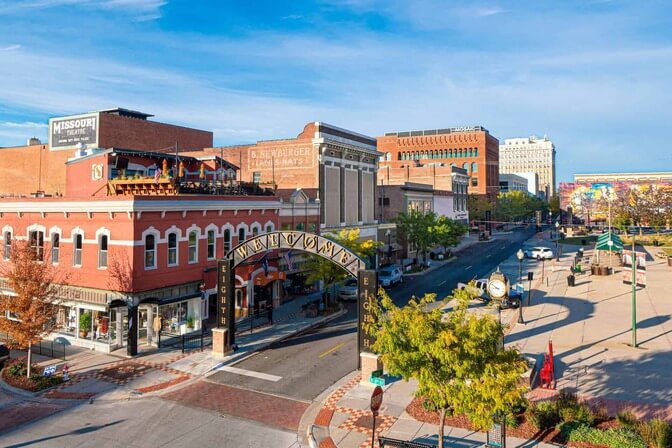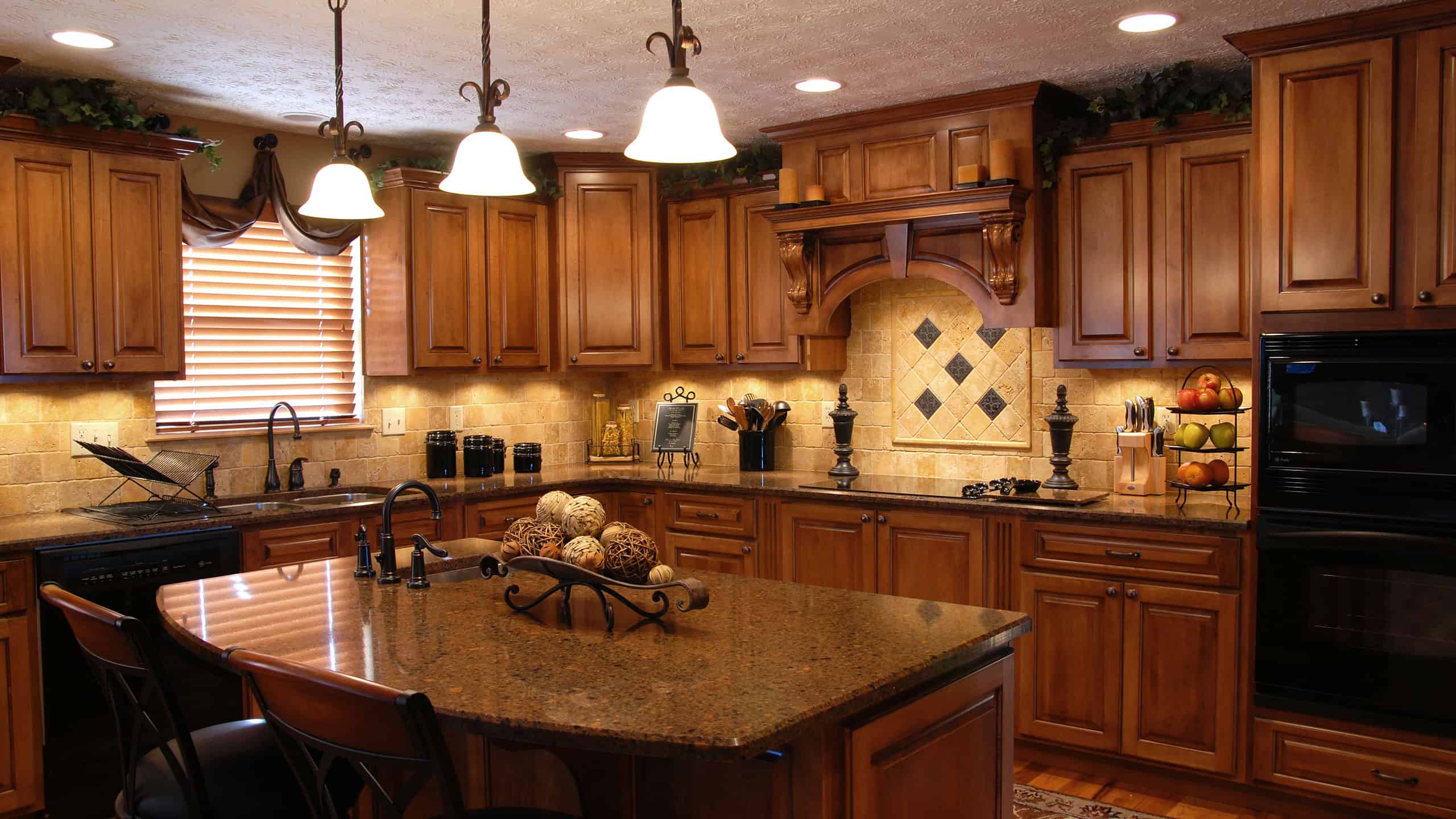 The St.Joseph, MO Real Estate Market
The St.Joseph, MO real estate market is always a topic of conversation. With new home construction on the rise, there are plenty of buyers for those homes that are currently on the market. If you are looking for a new home, the St.Joseph, MO real estate market is a great place to look. If you are looking for an existing home in St.Joseph, MO, we have plenty of those for sale as well.
The St.Joseph, MO Real Estate Market Trends
Many people will look at trends to help them understand the St.Joseph, MO real estate market. We can help you find those trends and more. Trends are a great way to get a snapshot of the St.Joseph, MO real estate market. We will help you see what is going on in the market and how that affects you. We are here to help you find the best home in St.Joseph, MO!
Choosing a Real Estate Agent to Find Houses for Sale St. Joseph, MO
When you are looking for a new home in St. Joseph, MO, you will want to turn to a real estate agent for help. But with so many choices, how do you decide which to choose?
Find an Agent with Experience Working with Other Agencies
Most real estate agents will prefer to show their customers homes that are also listed by their agency. This will give them both the seller's commission and the buyer's commission. But the best real estate agencies know that this is not always the best option. While it works well for them, they are more concerned about finding the right property for you.
Stroud & Associates, for example, regularly works with all of the other local realtors. This includes Coldwell Banker, Keller Williams Realty Partners, Bartley Realty LLC, Top Property Realty, Top Hand Property Services, Twaddle Realty, Keller Williams KC North, United Country Property Solutions LLC, and other MO real estate agencies.
Being willing to interact with other realtors in Joseph, MO, gives you the widest selection of properties to choose from.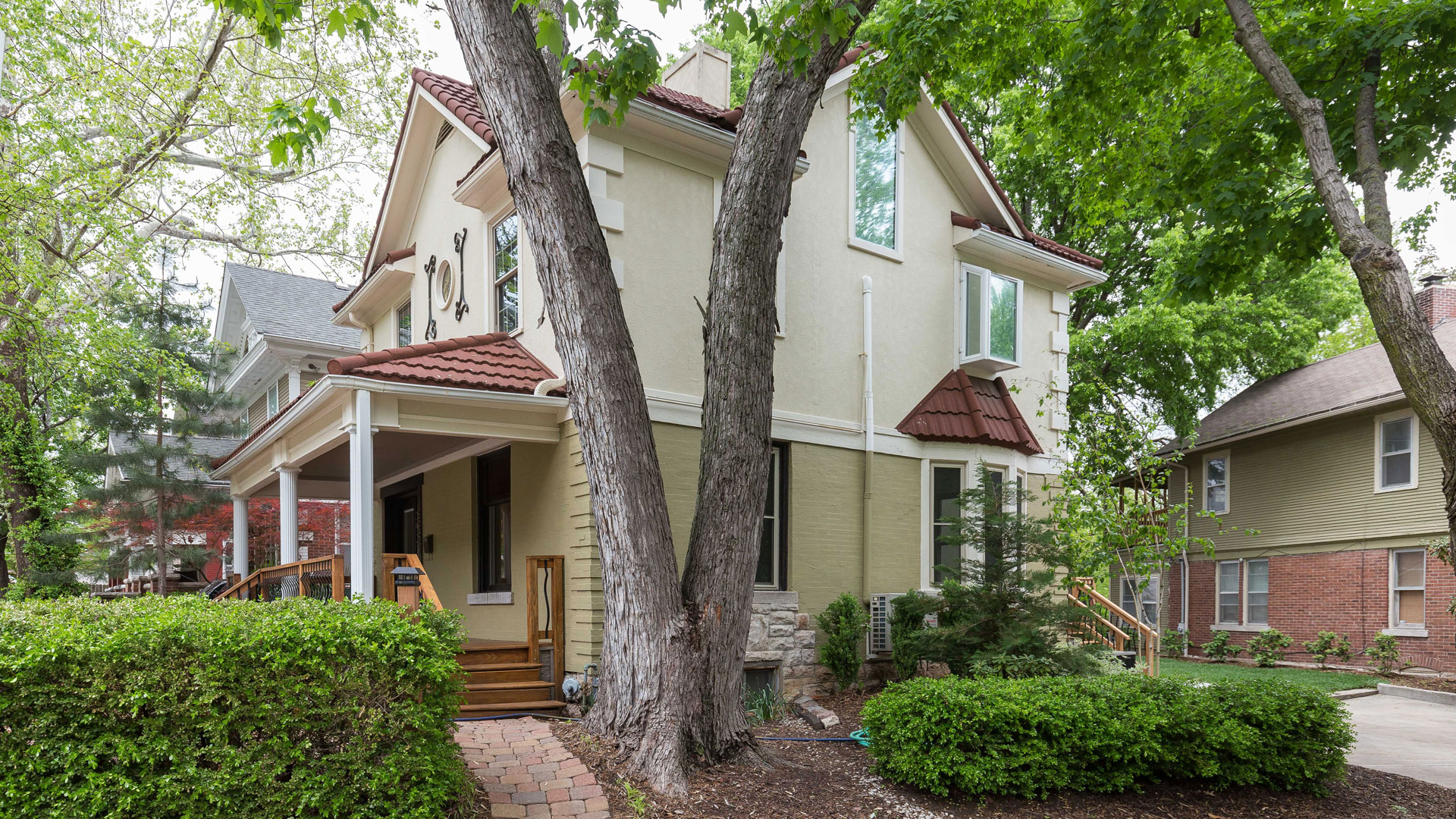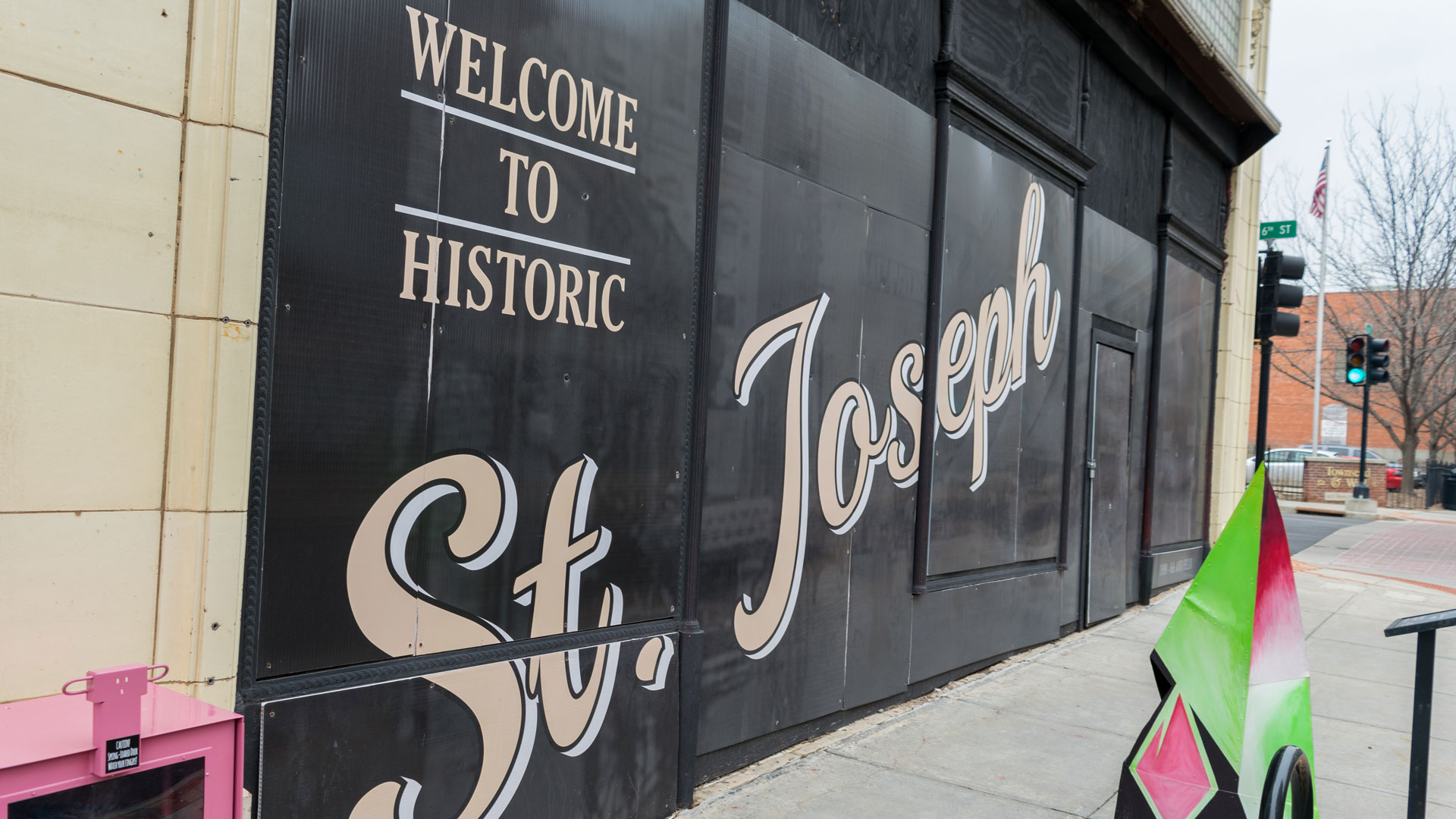 Always Confirm Credentials
Before working with any real estate agent or agency, always confirm their credentials. Real estate agents must have special licensing. Realtors are part of the National Association of Realtors, which has some additional requirements. Brokers undergo extra training in addition to that to get a real estate license.
Pay Attention to Communications
When you start considering which property realty agency to use, you will call or send an email. Pay attention to how well your chosen Joseph, MO, realtor communicates with you. Do they respond promptly? Do they provide the information you need? Are they friendly and professional? All of these are things to look for.
Confirm They Listen to You
Some realtors just want to push a sale and get their commission, even if you aren't happy. But the best Joseph, MO, realtors want to find your ideal home, even if it takes some time or is being sold by another realtor.
So, pay attention to whether the realtor seems to be listening to your requirements. If they keep sending you listings for homes that don't fit what you told them, move on. Of course, the occasional home that isn't a perfect fit is not a warning sign. Real estate agents understand that sometimes buyers have to compromise, so not every house will tick all of your boxes.
Check References
Like you would with any other professional, take the time to check references and reviews of your chosen agency. A quick online search will help you confirm that they listen to their clients, are easy to contact, and make the process easy.
Choose Stroud & Associates
Make the process of buying your next Saint Joseph, MO, home a breeze by working with Stroud & Associates. Our agency is experienced, keeps the lines of communication open, and has excellent industry connections that help us find the right home for you. We've already helped more than 2,000 families buy or sell homes in the area. Reach out to get started on your home search. Our team can also help you sell your current home.